Mason Contractor Creating Long Lasting Structures
The art of masonry dates back to many historical structures. We can see it in some of the earliest building formations. Masonry is the lament of separate blocks normally bricks that are held together by mortar. Mortar is a substance that can be made of many things but generally is made with water, lime, and sand or cement. Mortar is spread and used to bind the blocks together sealing the structure. Proper planning and structural design is an important part of masonry.  This is why hiring a masonry contractor would come in handy. You do not only want to structure to look great but also be durable, strong, and withstand the test of time.
Masonry Contractor Materials Three Popular Choices
There are three popular choices for masonry used by masonry contractor and they are stonework, brick or concrete. All three of these choices will provide strong and durable structures depending on your needs. Also there is a design factor to this choice as well. When choosing masonry for an area of your property that will be seen by friends and guests you may lean more towards a stone or brick look. A masonry contractor can help you through the design and building process. If you are looking for stability and over all functionality rather than look you may proceed with a concrete choice. All are viable and logical options for your property so hiring a masonry contractor to help you make this decision is necessary.
Design Styles You Can Create With a Masonry Contractor
When you are choosing masonry for an area of your property that will be seen frequently by visitors you might want to pay more attention to the design aspect. There are many designs or styles a masonry contractor uses such as tone, brick, and concrete to choose from. When working with these materials there are design layouts that can either give you a uniform look or a more rustic and artistic design.  A uniform look is simply all in a straight line properly lined up so it is appealing and functional. A rustic look may be more off center or artistically layered to give a unique and modern look.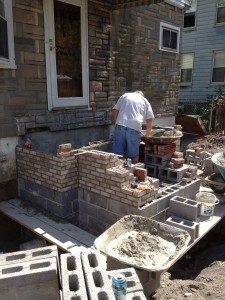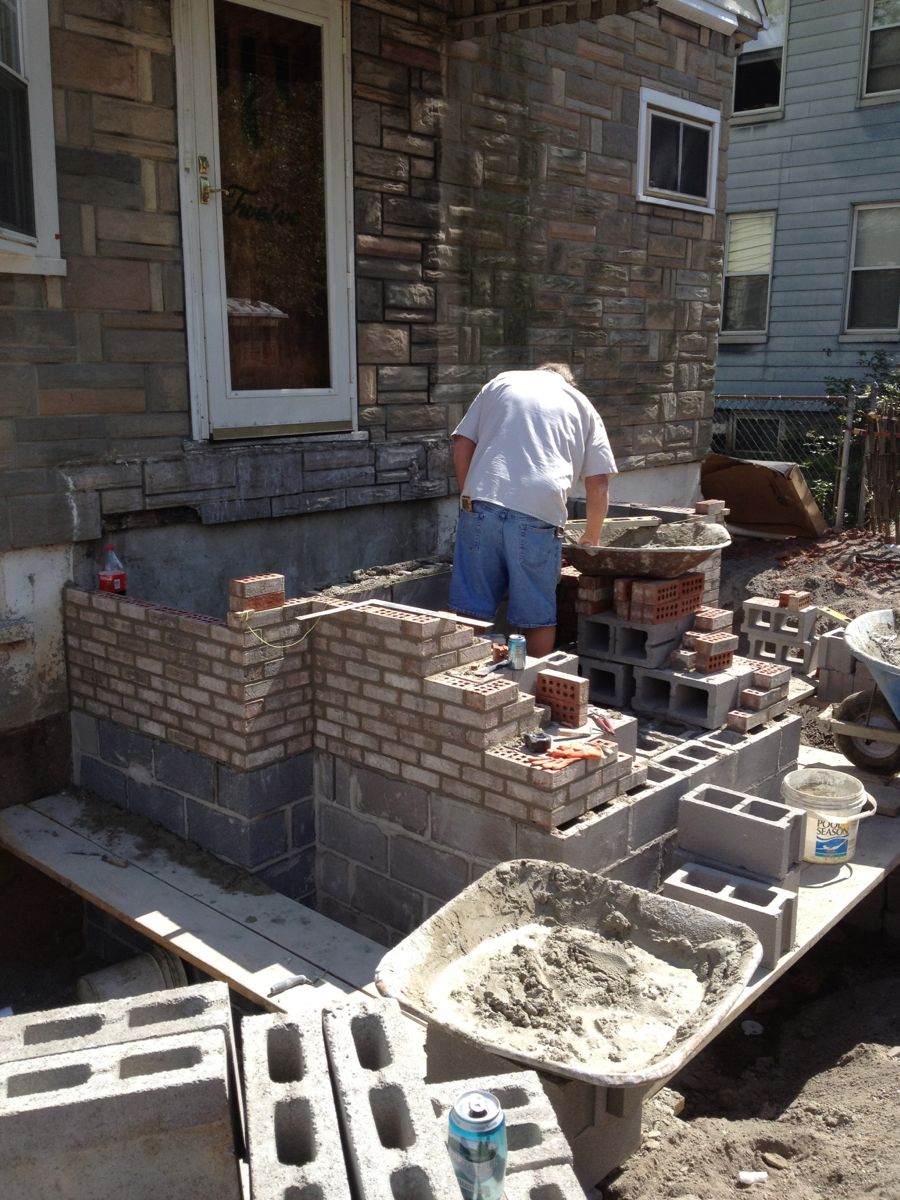 When choosing your style of masonry you do want to consider its overall structure. Structurally your needs come before your design wants. There is no sense to having a beautiful masonry structured wall that cannot withstand the test of time. However, with an experienced and knowledgeable masonry contractor you can find a happy medium for your property. A masonry contractor can design and complete a project that is structurally functional and also aesthetically pleasing.
Advantages of Using a Masonry Contractor
Some of the advantages of masonry is that it is durable and strong.  It also can withstand tough weather elements such as extreme heat, or damaging debris from inclimate weather. It also has a longer lifespan that your typical buildings that are reinforced with steel or other structural materials.
Our company also specializes in decorative concrete, concrete removal and installation, stamped concrete, patios and pool decks. Our concrete contractors and masonry contractors look forward to hearing from you.
Masonry Contractor Local Areas We Serve
Andover, Branchville, Byram, Frankford Township, Franklin, Fredon, Green Township, Hamburg, Hampton, Hardyston, Hopatcong, Lafayette, Montague, Newton, Ogdensburg, Sandyston, Sparta, Stanhope, Stillwater, Sussex, Vernon, Walpack, Wantage New Jersey.