Advantages of Masonry Steps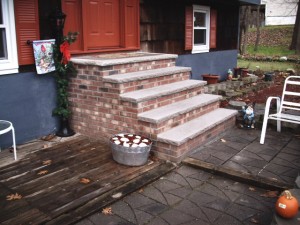 As expert mason contractors, we create masonry steps from natural materials such as stone, brick, limestone and cement block. When constructing steps, we use cement to bind the masonry material together. This process creates solid and durable steps that will last indefinitely and require little maintenance. While many construction companies still use wood for steps and stairwells, wood isn't as durable or long-lasting as that of brick and stone.
Rebuilding Your Masonry Steps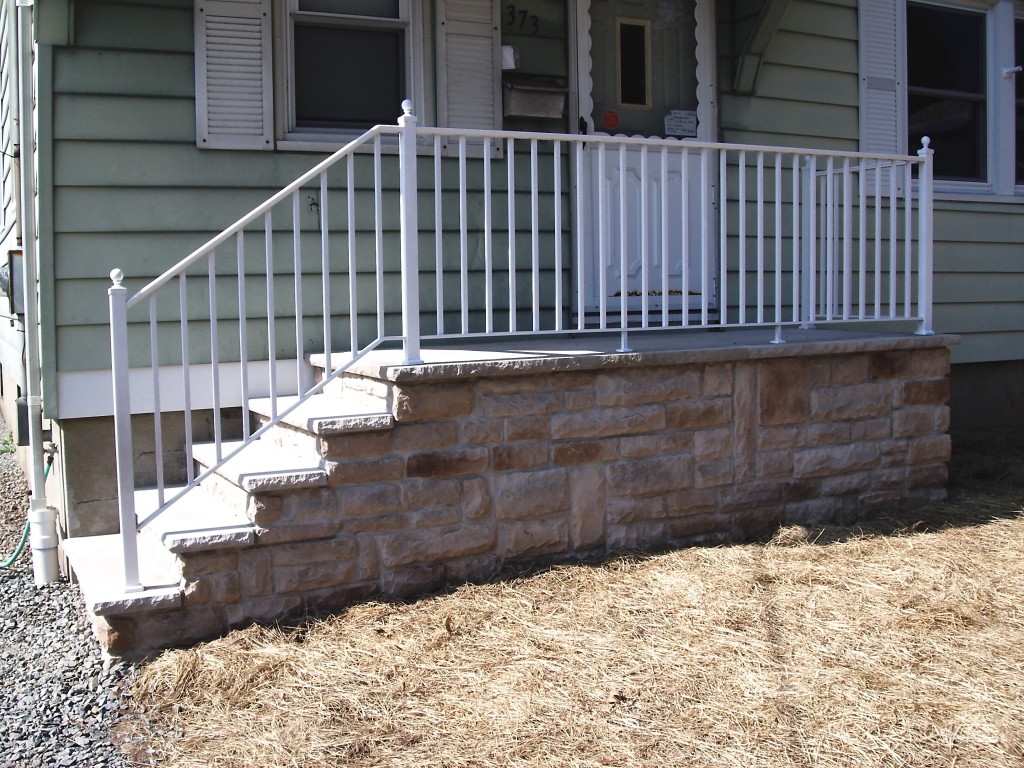 Many of today's masonry steps show signs of deterioration mainly because in the original construction the builder used cinder block. Unfortunately, cinder blocks are not as strong and have a lower moisture resistance when compared to the concrete block we use today. That's why cinder blocks are no longer used in the masonry industry today.  The vast majority of masonry steps we here at J.W. Construction replace today will be from grade level. Rarely do we find a set of masonry steps that show signs of damage to block at below grade or in the concrete footings. In the rare cases that we do find below-grade damage, we must rectify the underlying problems before the rebuild or reconstruction can begin.
J.W. Construction, Masonry Steps
At J.W. Construction, our 25 years of experience in the construction of masonry steps allows us to meet the masonry needs of both residential and commercial customers. If you need repair or rebuild for your steps or want brand new masonry steps installed, we can help. Contact us today to discuss your project.
Masonry Steps Local Areas We Serve
Our expert masons travel throughout Sussex County to build new steps and repair existing ones. Whether you need help in Andover or Wantage and anywhere in between, we offer free estimates and professional, friendly service throughout northern New Jersey. Give us a call at  (973) 702-8007 or fill out our contact form for a quick reply.