Patio Installer In New Jersey With Over 25 Years of Experience
When choosing to construct or remodel you outdoor property there are many different surface options to choose from. Most people choose a simple brick or blocked laid design. Times are changing and there is a need for a durable, long lasting patio option that can withstand the elements. When entertaining friends, family, or guests you want a surface that is beautiful and functional.  Concrete is an option most people are turning to.
Patio Installer Uses Stamped Concrete
A patio installer can give you an excellent looking concrete patio that not only looks good but is long lasting and functional. An option a lot of people are turning to is the stamped concrete option.  Stamped concrete has the unique ability to  imitate all kinds of surfaces such as natural stone, brick, marble, tile and more. Concrete also has the ability to mix all different colors to create a custom look. Imagine having the ability to match any aspect of your property and compliment the architecture and theme with magnificent colors. Between the ability to mix colors and stamp different designs your custom creation options by our patio installer are virtually infinite.
A patio installer can create a custom look that will last over the years. While brick or stone may wear and break over time concrete's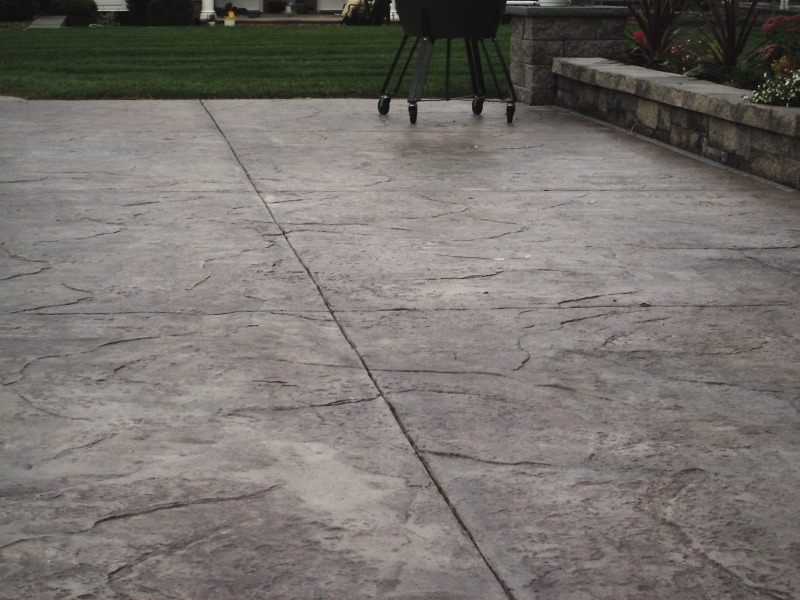 durability and strength will last longer and in the long run, be cost effective.
The beauty of stamped concrete is you cannot even tell its concrete. With our Patio Installer the stamped designs, coloration, overlays or coatings make it hard to tell what the beautiful surface is made of. This allows the customer the design opportunity to create what they envision for their property with the peace of mind that it will last a very long time.
Patio Installer Local Areas We Serve
Andover, Branchville, Byram, Frankford Township, Franklin, Fredon, Green Township, Hamburg, Hampton, Hardyston, Hopatcong, Lafayette, Montague, Newton, Ogdensburg, Sandyston, Sparta, Stanhope, Stillwater, Sussex, Vernon, Walpack, Wantage New Jersey.