Stamped Concrete and Expansion Joints
There are two things a customer doesn't want to see in stamped concrete. Cracks and expansion joints. Unfortunately if you have stamped concrete your going to have one or the other, preferably expansion joints, but if your slab is not poured correctly, you'll probably get both.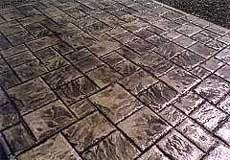 We can discuss proper pouring techniques, mix designs, etc. and address how it all affects your slab quality and in turn reducing the chance for cracks, but for now i'd like to discuss just a couple of the practices some contractors have found helpful addressing both cracking and expansion joint concerns.
Preventing Cracks in Stamped Concrete
Fiber mesh should always be used for stamped concrete applications. It gives concrete more tensile strength and reduces the chances of cracking. This is especially important when the slab will have no expansion joints until they are saw cut the following day, leaving the slab vulnerable to cracks overnight.
The appeal of stamped concrete to most is it's natural  appearance. Unfortunately theres not much less natural looking than an artificial saw cut thru a natural looking surface.
Stamped Concrete and Expansion Joints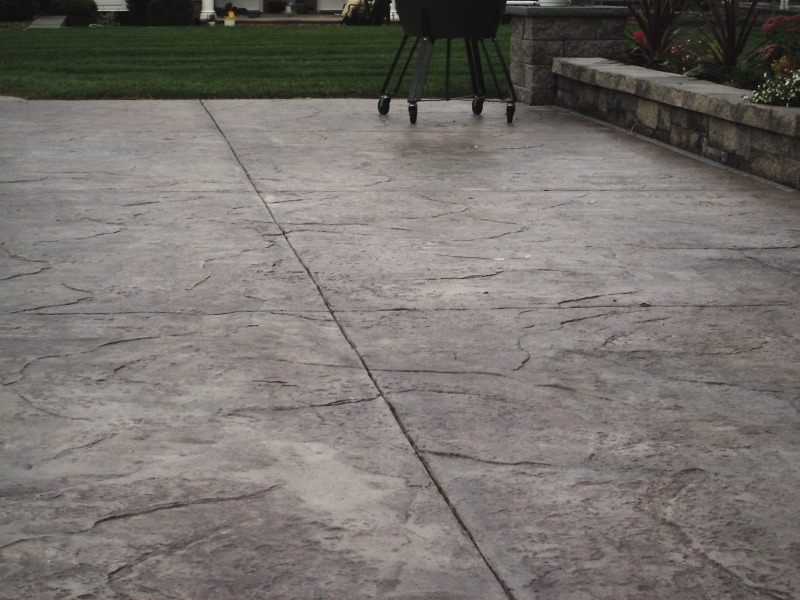 In an effort to reduce both overnight cracking and the look of an artificial  saw cut, placement of the expansion joints with a deep center edger during the finishing process addresses both.  Center grooving the expansions during finishing and stamping over them gives the concrete an immediate expansion joint. While in the stamping process using the edge of a finishing trowel, inserting it into the existing center edge, depressing it into the center edge  and rolling over the top edge of the joint leaves a much more rustic, natural look to to the joint and your stamped concrete.